"You don't need a witness for something you can see with your own eyes."
If we had to describe our live sessions in one sentence, that would be it. No advertising video, phone call or face-to-face consultation ever sparks as much fascination among our prospective clients as our 'cult' livestreams.
We often hear the following from clients and prospective clients: "I read a lot about scalp micropigmentation and compared lots of different providers. But when I came across your live videos, I knew exactly where I wanted to get my micropigmentation done." For us, this is ample proof that our plan is working. It's our way of giving you the benefit of our experience, answers to your questions about scalp micropigmentation, and a deep insight into the procedure – all from the comfort of your own home. We hope this will make your decision about scalp micropigmentation that little bit easier. The format, frequency and technical complexity of our livestreams are unrivalled worldwide in the scalp micropigmentation industry. We are very proud of them!
What does it take to make our videos? Oh, not much... Two full HD cameras on tripods, one with a triple-axis stabiliser to keep the footage nice and smooth for you at home, four video lamps, two professional wireless microphones for the practitioner and the client, an audio mixer, a digital music input device, hardware for recording and streaming a live video production, an iPad so we can switch between the cameras during the micropigmentation process, a streaming service that sends the whole thing to Facebook and YouTube simultaneously in top quality, all sorts of cables, numerous batteries, lots of practice, and also a client and a practitioner who approach the whole process with good humour and a sense of fun. If you were a bit out of breath by the end of that last sentence – don't worry, we know how you feel! But they say "nothing comes from nothing", and we agree. That's why we put 100 percent effort into our live sessions, to achieve the best possible results and the greatest possible transparency for people watching at home.
On this page we've put together a convenient archive of our live sessions for you to take a look at. All our livestreams can also be found on our YouTube channel. Click through and check out the different sessions and results at your leisure. You may well find you come across a particular example of micropigmentation that you think would work for you too, and this might help you make your decision. Why not visit our before-and-after gallery too?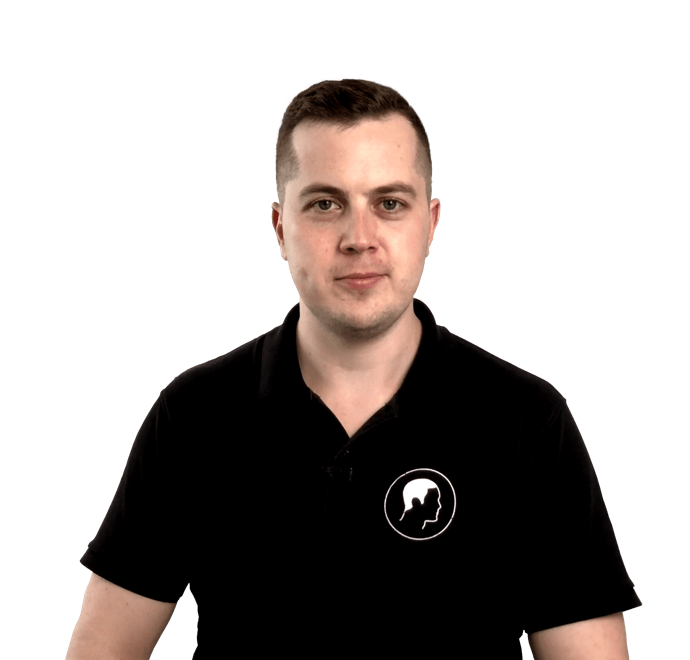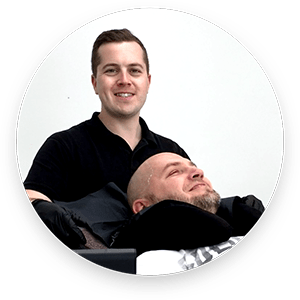 George Sawadowskij
The longest-serving scalp micropigmentation practitioner in the whole of Germany, Austria and Switzerland. Exclusive to Modern Hair Loss Solution. Check out his work in our before-and-after gallery and our live videos, and see for yourself!
YouTube
Facebook